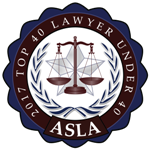 Attorney Christina Fiallo Earns Awards for her Commitment to Clients
Since being admitted to the Florida Bar in 2011, Attorney Christina Fiallo has made it her mission to continuously put her client's first. Fiallo Law has eliminated millions of dollars for our clients in 2016 and have been a huge help for individuals facing credit card lawsuits and foreclosures in Miami.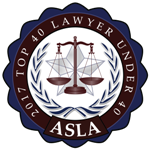 For her efforts, Christina was selected to the Lawyers of Distinction – which honorthe top 10% of lawyers in the United States. Members are accepted based on objective evaluation of an attorney's qualifications, license, reputation, experience and disciplinary history. Check out their website for more details regarding membership qualification at www.lawyersofdistinction.com.
Christina also got selected to the American Society of Legal Advocates – top 40 under 40 –Only 1.5% of Florida attorneys are nominated and get in; on behalf of our staff, we'd like to congratulate Christina for her hard work and dedication.